45% OFF: LOVE & TRUTH: Emerald, Diamond Padlock Talisman Necklace & Reading Combo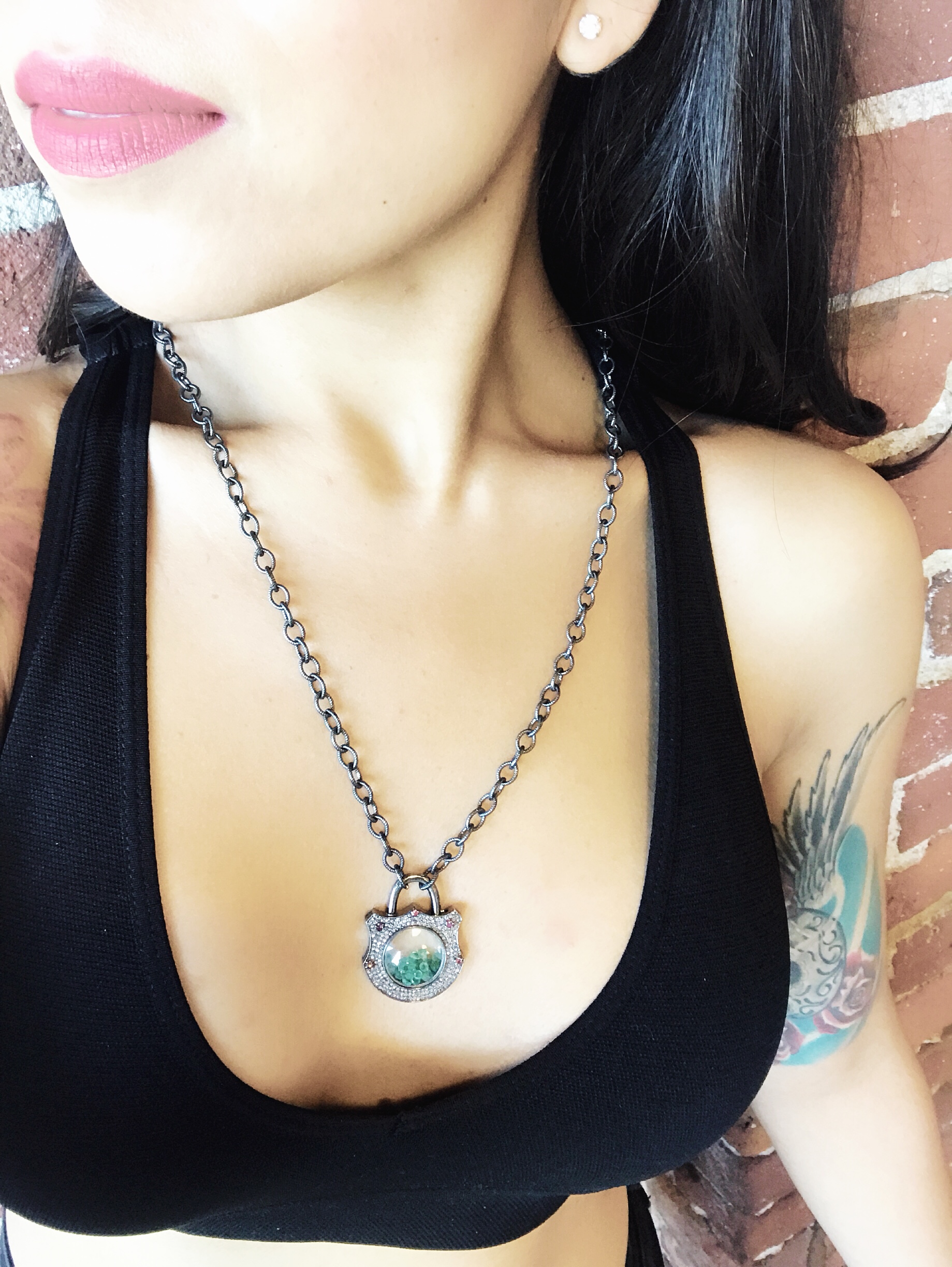 45% OFF: LOVE & TRUTH: Emerald, Diamond Padlock Talisman Necklace & Reading Combo
This Fine Jewelry Talisman/Reading combo includes a choice of a sage-cleansed emerald and diamond padlock necklace with or without pink sapphires, set in heavy duty sterling silver (chain included). The necklace with pink sapphires is pictured on the model and second to the right in the group photo. The emerald necklace without is to the far right in the group photo. As emerald is known as both an intuition stone, as well as the "stone of successful love", this combo will include not only communication on how to utilize the talisman to protect and assist with your energy, but will focus on love and truth in your present situation.
In addition to the love and truth elements in this talisman crystal combination, there is a high level of protective energy from both the diamond and pink sapphires, a desired quality of most talismans. Info on individual stones below:
Emerald: Accesses love, works with energy of the heart/fourth chakra, stone of great vision and seeing one's truth
Diamond: Purifies and detoxifies, a stone of love, clarity, and cohesiveness of spirit, assists with illumination and radiating out one's gifts, associated with the crown/7th chakra to activate one's higher wisdom
Pink Sapphire: psychic protection, wisdom, intuition. Assists the emotional body through transitions of life (love, forgiveness, acceptance, letting go).
Heavy duty sterling silver padlock pendant with 1/4 inch thick chain. Padlock opens/closes. These are great love and protection talismans.
Chain length, depending on necklace ranges from 30-32 inches long, easily slipping over head and to be worn long.
Once necklace is purchased, an email will be sent to schedule your online reading
sale