"Transformation" Opalite & Moonstone Sterling Silver Earrings & Written Communication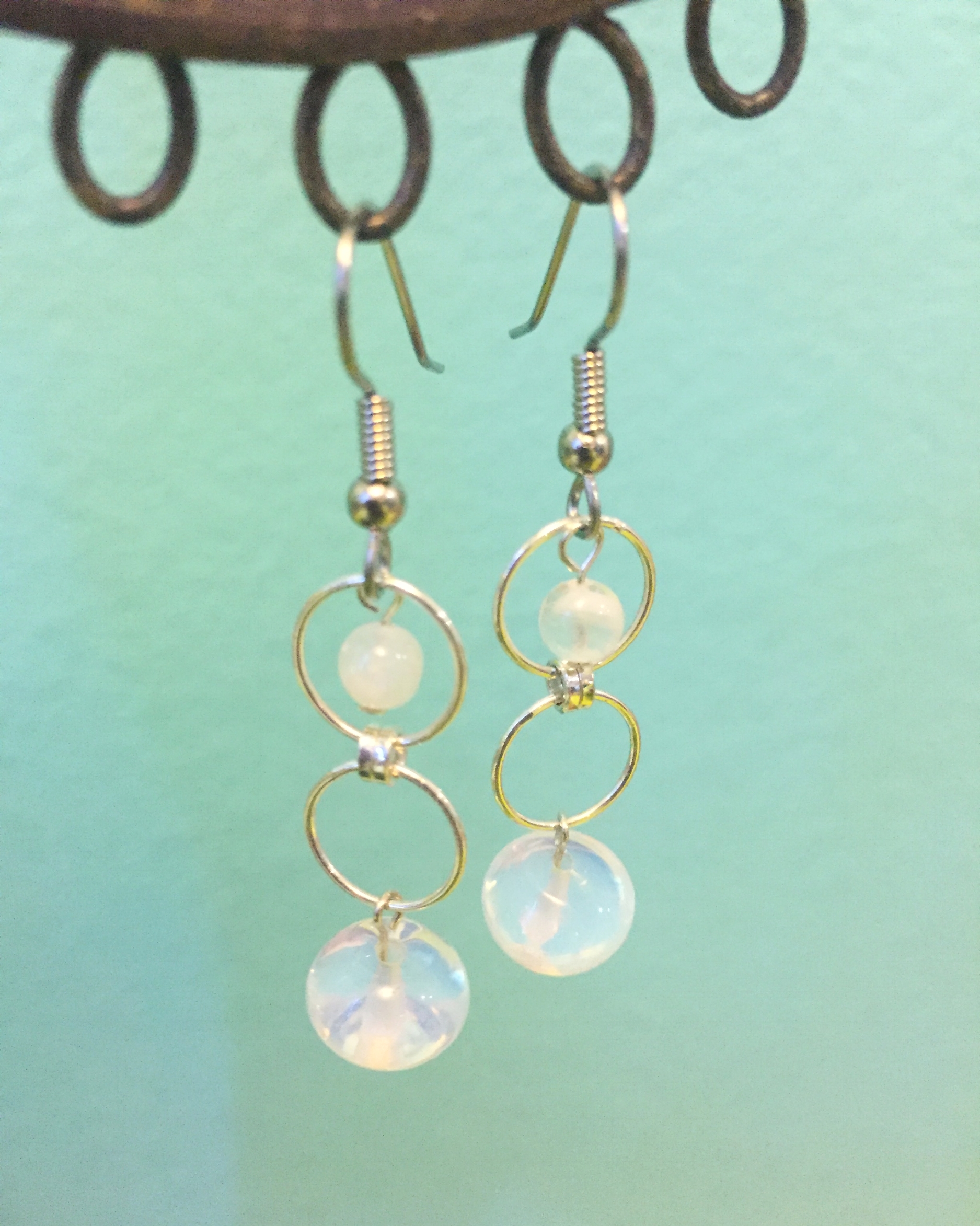 "Transformation" Opalite & Moonstone Sterling Silver Earrings & Written Communication
All metal on the earrings are sterling silver, with the exception of the ear hooks, which are surgical steel for those with sensitive skin. Surgical steel is hypo-allergenic and lead-free.
Opalite: Good for communication/5th chakra, speaking one's truth, healing stone for blood/kidneys, purification
Moonstone: New beginnings, strength for inner growth, helps with stress and promotes flow/ease
Email will be sent requesting the name of the intended wearer and a written psychic communication specific to the wearer will be included.
sale